Spotlight Review
.
.
To change from 'like' to 'love,' what strategies must Ozawa use on Hozuki?
Hozuki Heiji is the troublemaker. He gets into fights and is very cold to everyone. Ozawa Kii witnesses a fight between a classmate and Kazuki but he unexpectedly says he wants to become friends? And what's this about 'like' and 'love'...?!
The manga this week can be found on MangaPark...
MangaPark: Koisuru Harinezumi
I was reading this one and all I could thing was "Wow a classic case of misunderstood boy meets cute girl" type story... Not that that is a bad thing... It is a really sweet story!
Here we have a boy who is seen as a delinquent but is shy, sweet, and kind! He is misunderstood by everyone at his school to the point they are all terrified of him! But one day Kii sees a side to him no one in school has..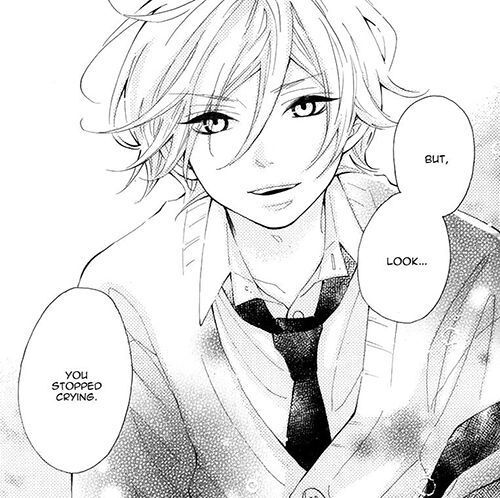 And what is this... Was that a heart flutter???
But wait... Hozuki doesn't understand what it means to like someone like that...Or does he? There may be a budding romance... But because of the huge misunderstanding about Hozuki they also have a lot of obstacles coming their way! From old schoolmates to not understanding each other... Are they going to be ok? What will the road ahead bring?
I'm not sure what they will face or how this romance will play out... If it even plays out! I do have to say it would be really sad if Kii doesn't ever date him because she has a major crush by the end of chapter two or three... Her heart deserves to be happy!
OK... Now time to rate it
On a scale of 1 to 10 with ten being a "perfect-must-read" rating I give this...
.
.
.
6
.
.
.
It got a 6 because the story seems like it progresses slowly... Don't get me wrong... Too fast is bad too! I think it must be hard to set a perfect pace for everyone... So too slow is probably the better of the two possibilities. Also I don't like manga where there are so many misunderstandings... The occasional one is fine but to have them happen one after the other even before a real romance happens is not so good... But then again the things I saw as misunderstandings could have been meant to be them just learning more about each other... Anything is possible!

Even though it got a 6 I really do want to see what happens with them... Because I am really rooting for Kii to get to date her crush! So I think that I will probably read a bit more of it... I don't know if the story-line will change or develop enough that I want to read the whole thing but I at least want to know if they end up becoming a couple!

On this little curiosity not I am going to end the review!

As always... Thanx for reading what I wrote!
Have a romantic day!