Sponsor RCN: 7668404001
If you are wondering what this post is about... Above there is a list of products that Reliv offers and the RCN you will need when ordering... That is, if you chose too order anything. Below I will talk about a product from the list. I'm going in no particular order though!
Reliv Now® for Kids with LunaRich®
This is a drink I give to my children and I have noticed how they don't get sick as easy as some other kids... I know if your body is nourished your immune system works better... This helps!
Here is what the company has to say about it though...
(the image only shows one flavor)
~~~~~~~~~~~~~~~~~~~~~~~~~~~~~~~~~~~~~~~~~~~~~~~~~~~~~~~~~~~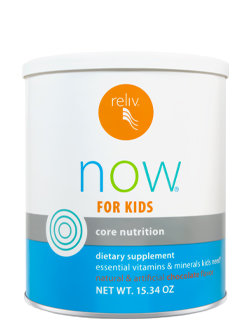 Kids' Nutrition
The statistics are alarming: one-third of American children are obese or overweight while only a small percentage are meeting recommended dietary guidelines. Reliv Now for Kids can help your family bridge the nutritional gap.
Essential vitamins, minerals and micronutrients give growing bodies what they need to thrive. Advanced ingredients boost energy and mental performance. And
LunaRich
, Reliv's epigenetic superfood, maximizes the documented health benefits of soy. It's much more than just another cartoon vitamin pill.
Give your kids a head start on a healthy life.
Ideal for children ages 2–12. Choose from two kid-pleasing flavors.
Reliv Now for Kids Product Information

Features & Benefits
Feature: Reliv's exclusive LunaRich® soy powder
Benefit: You've found a nutritional breakthrough — scientifically designed to maximize soy's documented health benefits.

Feature: Broad base of basic nutrients and advanced nutrients
Benefit: It helps meet kids' nutritional needs for growing bodies and developing minds and boosts energy and mental performance.

Feature: DHA, an omega-3 fatty acid
Benefit: It provides a nutrient critical for development and function of the brain, eyes, and central nervous system.

Feature: Phosphatidylserine and Phosphatidylcholine (PS & PC)
Benefit: It supports healthy cellular development, mental clarity, memory, learning and cognitive function.

Feature: Grape seed extract, a powerful antioxidant
Benefit: It protects against cell-destroying free radicals.

Feature: Delicious vanilla or chocolate flavor
Benefit: Kids will love the creamy, healthy shakes filled with advanced nutrition to fuel their day.

Reliv's scientific approach to optimal nutrition offers much more than you can find in the leading kids' nutrition shake. We challenge you to find a better kids' nutrition product on any store shelf!
~~~~~~~~~~~~~~~~~~~~~~~~~~~~~~~~~~~~~~~~~~~~~~~~~~~~~~~~~~~
Now lets look at the video that they provided for us...
Well I don't know about you but I think it is amazing that all these kids LIKE this drink! and you can add two more to the count because if I forget to give my girls their drink they bug me for HOURS to get it for them.... This is no joke... Health in a drink that kids like!
So with that in mind I'm gonna go... Have a great day and...
As always... Thanx for watching and reading what I share with you!!
Bye everyone!!!