Spotlight Review
.
.
With the promise of granting any wish, the omnipotent Holy Grail triggered three wars in the past, each too cruel and fierce to leave a victor. In spite of that, the wealthy Einzbern family is confident that the Fourth Holy Grail War will be different; namely, with a vessel of the Holy Grail now in their grasp. Solely for this reason, the much hated "Magus Killer" Kiritsugu Emiya is hired by the Einzberns, with marriage to their only daughter Irisviel as binding contract.
Kiritsugu now stands at the center of a cutthroat game of survival, facing off against six other participants, each armed with an ancient familiar, and fueled by unique desires and ideals. Accompanied by his own familiar, Saber, the notorious mercenary soon finds his greatest opponent in Kirei Kotomine, a priest who seeks salvation from the emptiness within himself in pursuit of Kiritsugu.
Based on the light novel written by Gen Urobuchi, Fate/Zero depicts the events of the Fourth Holy Grail War—10 years prior to Fate/stay night. Witness a battle royale in which no one is guaranteed to survive.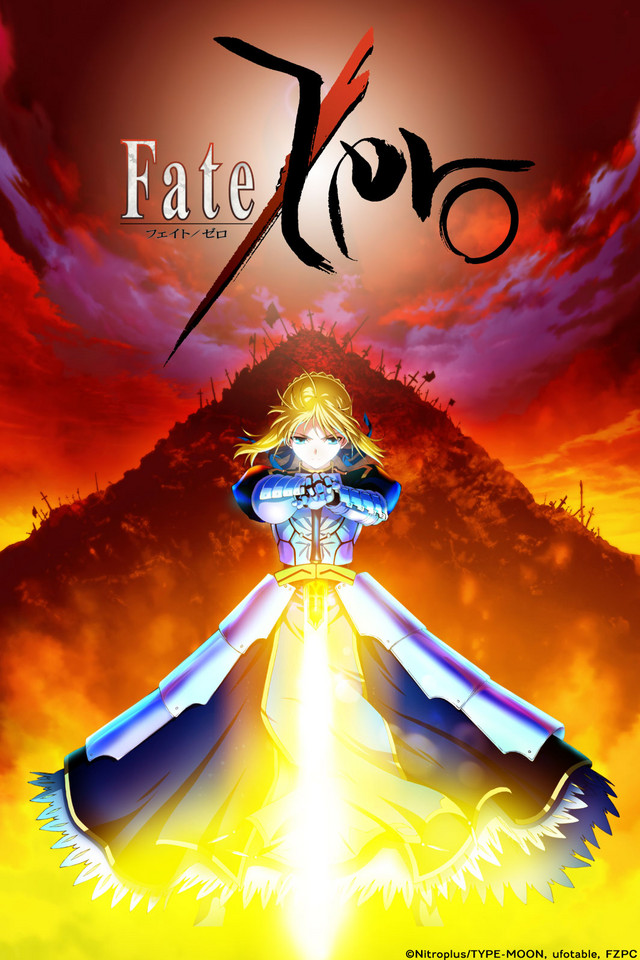 The Anime can be watched on Crunchyroll...
First of all let me say that this anime is a slow moving one in the beginning... Sort of... I have figured out the basic story concept but then again you can get that from just reading the synopsis. The art is amazing in my opinion! It will definitely keep your attention and I think I even learned something from it!
However... I'm really not sure how I feel about this one because it almost feels like it should have been a religious anime yet it has magic and fighting mixed with history. I just don't know... I'm not a religious person but I firmly believe that there are people who will flip a nutty because it has the appearance of being an anime that could be religious. Because of this I don't know how I should rate it or if I should even recommend it! So after much thought I made a choice! I think I'll just go off my opinion and not worry if anyone gets upset with me because this is supposed to be a fair review, not one sided!
If I am going to be honest I do like it... Yes it's kinda slow in the development departments... But to be fair there are three types of development I look for and not all of them are slow in this one. The developments I look for are Past, Present, and Future developments. What happened, what is happening and where could it go from here are the things I think about while reviewing anime or manga for my reviews... Though to be fair I don't often share all of this stuff because I don't want to give stuff away.
This time I think I can get into it a bit.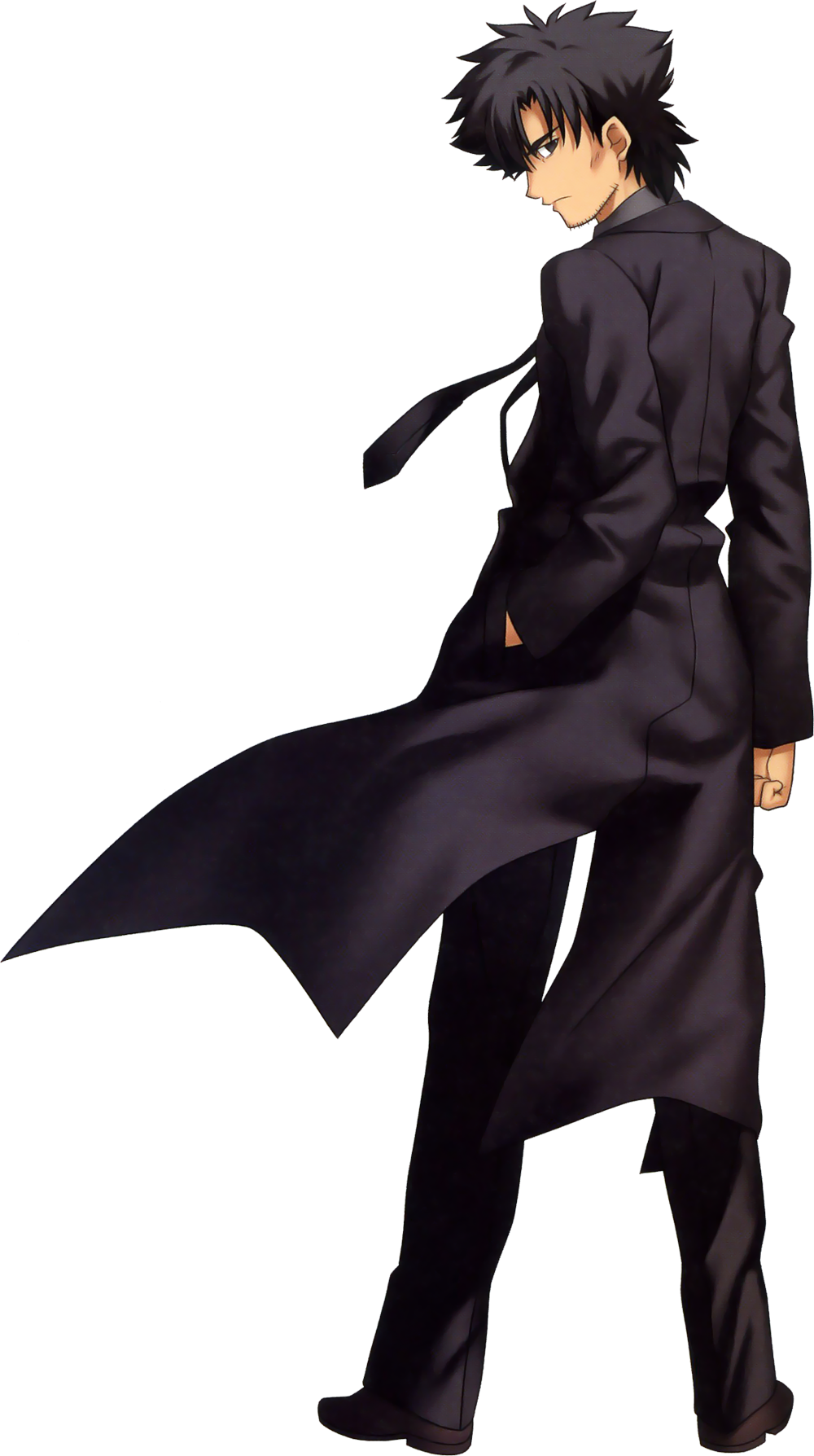 Please remember this only pertains to the first 5 episodes okay? Alright here we go! It goes slow in some forms of development but fast in others so it kind of evens out to a decent pace... It's full of back story and introducing characters that are (I'm assuming) going to be very important as the show develops but the story itself seems to go so slow. So that means fast past that moves the present slow and makes the future hard to figure out... I don't understand how this one will play out. But I'm kinda interested in watching to find out!
I also have to say... One of the mains is a cheater unless it shows differently later! Sorry for the possible spoiler!!! I was just surprised and wanted to tell someone about it... Please forgive me!!!! HEHE
Anyhow... Let's rate these Familars...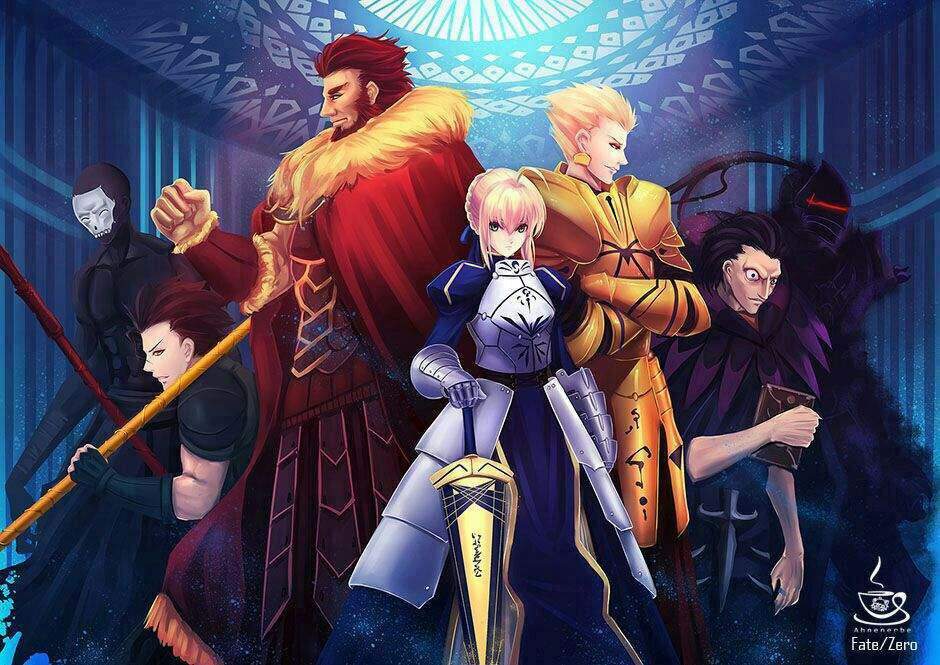 I mean... Let's rate the anime... hehe...
On a scale of 1 to 10 with ten being a "Perfect-Must-Watch" rating I give this...
I know that it will probably be a much higher rating once I finish the whole thing but for now this is the best I can give it! You should check it out too!
Anyhow... I think I'll end this here... Check it out to see what I'm talking about!
As always... Thanx for reading my review!
Hope you have a progressive and interesting day!