Spotlight Review
.
"Before the world ends, kill me or kiss me."

Thirty years before the events of Date A Live, an enormous explosion devastates east Asia and kills 150 million people. This is the first known "Spacequake", an inexplicable natural disaster that has since become commonplace. Fast forward to the future. High school second year Shidou Itsuka lives alone with his cute little sister while their parents are away.

What do these things have to do with each other? While rushing to save his sister from a sudden Spacequake, Shidou is caught in the blast and, in the midst of the chaos, finds a mysterious girl. It turns out that this girl is actually a Spirit, a powerful being from another world whose arrival devastates the surrounding area. Thankfully, Shidou is rescued by an anti-Spirit strike team... led by his little sister?!

This vicious task force is locked and loaded, ready to exterminate Spirits with extreme prejudice. But this violent method is not for Shidou. He discovers the one way to neutralize these Spirits peacefully: make them fall in love. Now, it's up to Shidou to save the world by dating those who threaten to destroy it!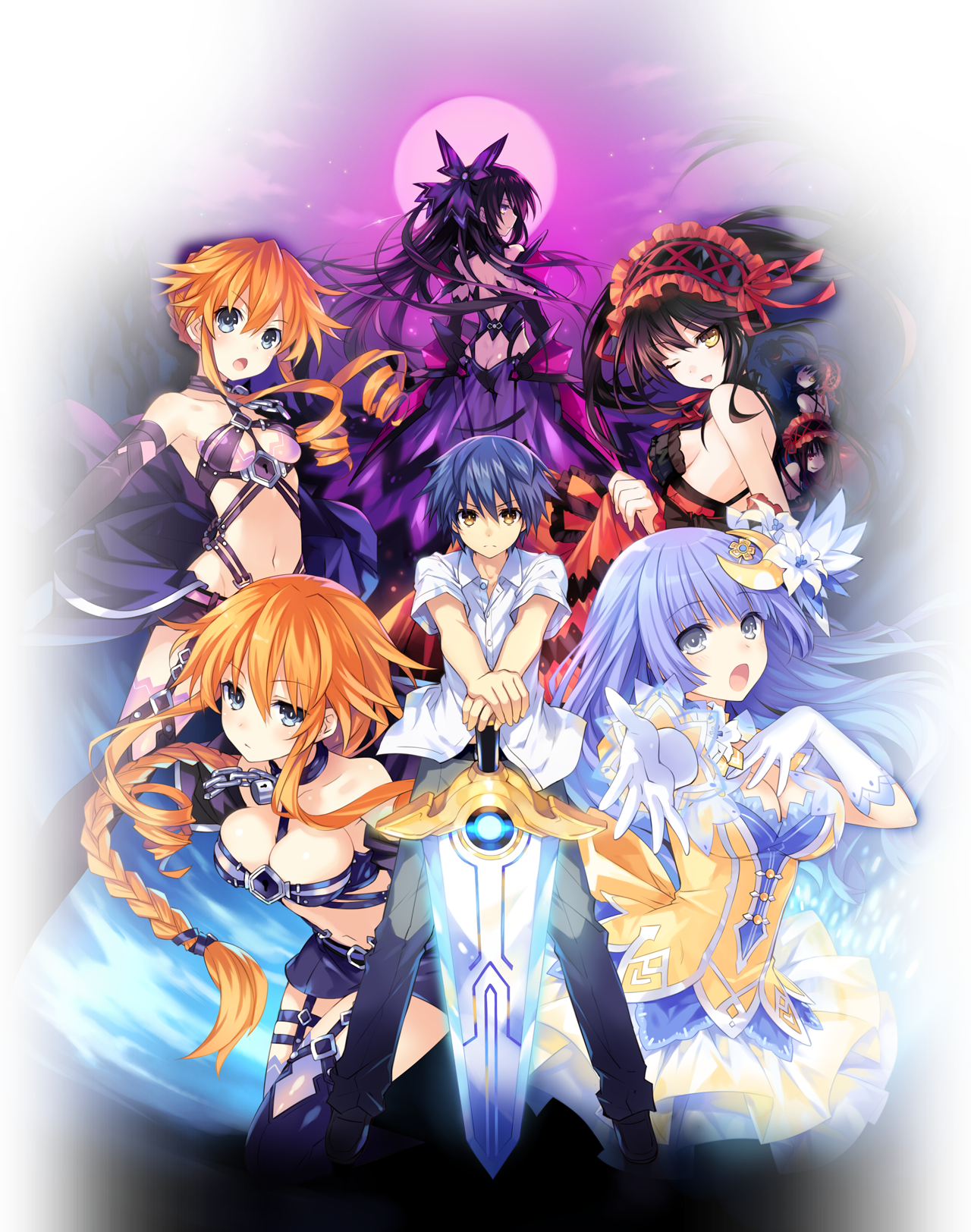 The Anime can be watched on here...
I have to admit I watched this a long time ago with my son... I really enjoyed it so I didn't mind starting it again! That in itself is saying something about how good it really is. I love how they put the harem together! To really understand how the dynamic of this harem is so great you really need to watch it.
Speaking of watching it... Watch what I rate it!
On a scale of 1 to 10 with ten being a "Perfect-Must-Watch" rating I give this...
.
Yup it got a high rating... I would have given higher but I remember wanting more from the last episode I watched with my son. I know it's animated wonderfully and the fight scenes were amazing to watch for me... Mainly that's cause I don't like fight scenes but I loved these ones!
Over all I love this and I love how our young man handles his harem... At times I really did think something might come of the romances but at the same time I feel like it won't go anywhere... That curiosity makes me want to watch more!
I really do think you should check it out because I can't do it justice trying to tell you how good it is without giving something away. I hope you enjoy it and share what you thought in my comment section!
Anyhow... I think I'll end this here... Check it out to see what I'm talking about!
As always... Thanx for reading my review!
Hope you have a progressive and interesting day!