While at school, Taniyama Mai and her friends like to exchange ghost stories. Apparently, there is an abandoned school building on their campus that is the center of many ghost stories. During the story, they are interrupted by a mysterious male figure. The person turns out to be Shibuya Kazuya, a 17-year-old who is president of the Shibuya Psychic Research Company. He was called by the principal to investigate the stories surrounding the abandoned school building.

The next day, on the way to school, Mai passes the school building in question. While examining a strange camera she spotted inside, she gets surprised by Kazuya's assistant. Unknowingly interfering with the investigation, Mai breaks the camera and Kazuya's assistant gets injured.

Kazuya forcefully hires Mai in order to pay for the camera and replace his injured assistant. From that point on, Mai begins to learn about the paranormal world and the profession of ghost hunting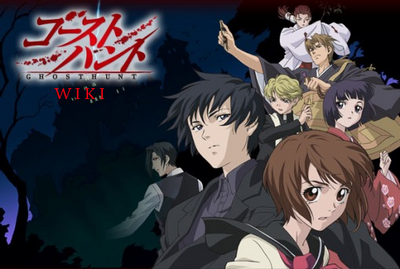 The Anime can be watched on...
OK... So I have to start this review off with saying OMG it was amazing! If you are the type of person who likes to watch those Ghost hunter or ghost investigator shows but really love anime... OMG this is so for you!
Personally I love those kinds of shows and although it is clearly written in the name I really didn't have high hopes that this would be anything like those shows. After all it is an anime! But I was so wrong... The first three episodes consist of the findings of one case... If it wasn't a drawing I would have bet my life it was the real deal too... It is so well written out... The way they talk is amazingly close to any paranormal investigation I have ever watched on tv that is is almost scary! It makes me wonder if they took real hauntings and wrote them into this anime... Yes it feels that real!
speaking of feelings.. Let's look at the rating I feel it deserves!
On a scale of 1 to 10 with ten being a "Perfect-Must-Watch" rating I give this...
If I could give this one a higher rating I probably would.. It was so much better than I hoped it would be... I think this is one of those that I would be ok with watching at least 10 times before I got bored from it! OK so that is a bit of an exaggeration but still I know I could watch it a few times before I got tired of it.
OK I am going to end the review here and watch it again because I feel like I might have missed some things in the investigations and I wanna see it all!
As always... Thanx for reading my review!
Hope you have an adventurous, wonderful, and magical day!!!