.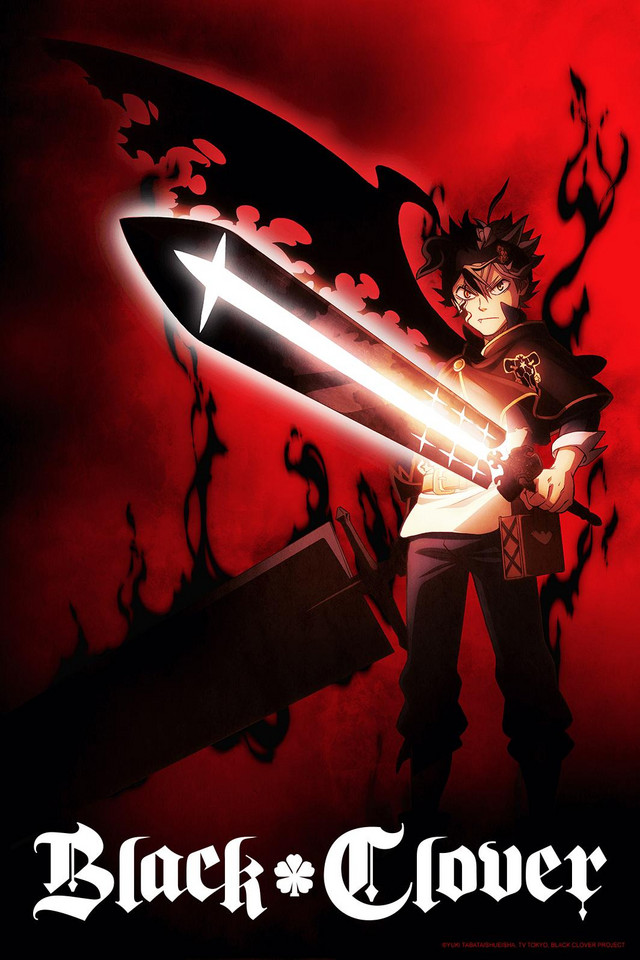 Asta and Yuno were abandoned at the same church on the same day. Raised together as children, they came to know of the "Wizard King"—a title given to the strongest mage in the kingdom—and promised that they would compete against each other for the position of the next Wizard King. However, as they grew up, the stark difference between them became evident. While Yuno is able to wield magic with amazing power and control, Asta cannot use magic at all and desperately tries to awaken his powers by training physically.
When they reach the age of 15, Yuno is bestowed a spectacular Grimoire with a four-leaf clover, while Asta receives nothing. However, soon after, Yuno is attacked by a person named Lebuty, whose main purpose is to obtain Yuno's Grimoire. Asta tries to fight Lebuty, but he is outmatched. Though without hope and on the brink of defeat, he finds the strength to continue when he hears Yuno's voice. Unleashing his inner emotions in a rage, Asta receives a five-leaf clover Grimoire, a "Black Clover" giving him enough power to defeat Lebuty. A few days later, the two friends head out into the world, both seeking the same goal—to become the Wizard King!
The Anime can be watched here...
***Note: FUNimation has it in English... I believe it's also free there!***
Please keep in mind while you read this review that I have only watched 5 out of the over 50 episodes available for this show. So with that in mind I want to start off with saying they have some amazing art in this anime!
I think out of everything I have seen in this anime I like the Grimoire and their meanings! I don't know much about the different types other than that A 4 leaf clover one is pretty special and that no one seems to have ever seen a 5 leaf clover one until our Asta gets one. I can't wait to see what happens with this new little discovery... I won't get into anything that happens in the anime because I really feel like me telling you would ruin it all!
It's one of those things you have to watch to fully understand and appreciate!
And since I've been watching lets see what it got for a rating from me!
On a scale of 1 to 10 with ten being a "Perfect-Must-Watch" rating I give this...
.
Now then... As for why it only got an 8 when I had nothing bad to say about it... I feel like there is a major character flaw with Asta... He screams waaaaaay to much for me to even start to like him... But that is just my opinion. I can't tell if he is just like that or if he is acting to compensate for his lack of magic.
Either way... Listening to him yell every two minutes was enough to send me searching for the mute and being ok with possibly missing out on what others said because I didn't want to hear him yell again!
While I wanted to keep him muted it was impossible to understand what was going on if I did that so I don't recommend it... Just put up with his loud mouth attitude as best you can so that you don't miss stuff. Hopefully that trait will change as time goes by... Or at least give it a great purpose!
I think I'll stop here... I do think you should watch it though because the story is interesting and most of the characters don't get on your nerves.
As always... Thanx for reading my review!
Hope you have a pleasantly challenging day!!!