.
Seven boys. Best friends. Their fates intertwined through the good times together, but also the tough times, as they have gone their separate ways and suffered greatly as a result. When all is almost lost for these boys, one is given a special chance to go back in time and help his friends fix the mistakes that led them down this path. He'll do anything to save them, but can he? Or is he too late?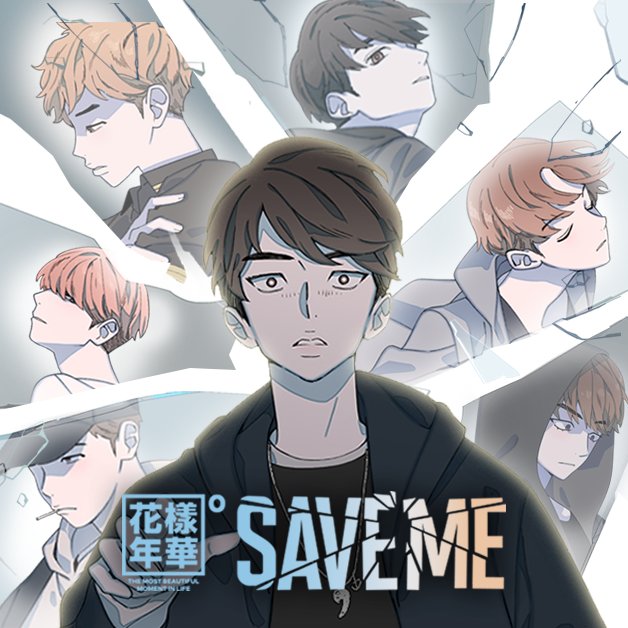 The Manga can be read here...
This is a newer manga with only 7 or so chapters... Webtoons call the chapters episodes though so it might get confusing if you didn't know that. This particular webtoon is pretty cool because it reminds me of the movie Groundhog day. If you don't get the reference then you are gonna have to look it up and read the story to compare them because explaining it would give away too much info and make the story boring! If you do get the reference then please enjoy watching how he handles the challenge he has to solve!
Now lets solve a different problem... Lets figure out the rating for this one!
On a scale of 1 to 10 with ten being a "Perfect-Must-
Read" rating I give this...
.
I have some very intense beliefs when it comes to time travel and things like that so this manga hits a lot of my "you hooked me" points! I have to say I was so happy when I started reading it and found it follows things I have wondered about... I wonder if I will later find a manga about Deja Vu!!!
Do let me know if you know of one... Actually it can be an anime or a manga!
Anyhow..... The art is really good on this one too... I like how it is a strip instead of having to load page after page... each chapter is one page! Well it is if you read it on the webtoons app that is. If you read it on another site it sometimes gets cut into different pages but if you ask me this could mess up the quality of the webtoon... It was created to be one big strip so I feel like it should be read the way it was supposed to be read... Why change what isn't broken???
I think the reason I gave it a 10 was because of the great art and the fact that I like how complicated but clear the story is. Yes it's complicated but it's presented in a way that it isn't confusing at all! That ease in following it only lets you experience the story on an even deeper level!
To me that's perfect writing!
On that note... I'm going to end this review because I think saying anything else will ruin the quality I'm trying for or ruin the manga.. Until next time!
As always... Thanx for reading my review!