Seigi, a martial arts trained middle schooler, often feels driven to protect the weaker people around him. One day, he defends a homeless man against some punks, and the man gives him a strange tattoo on his palm in return. The tattoo is a secret weapon produced in the arms race between America and the Serinistan Kingdom.

Seigi finds himself in over his head when a powerful girl, using the same secret weapon, violently pursues him in order to retrieve it. His skill at martial arts may not be enough to keep him alive, but will he be able to learn how to trigger the power of his tattoo in time?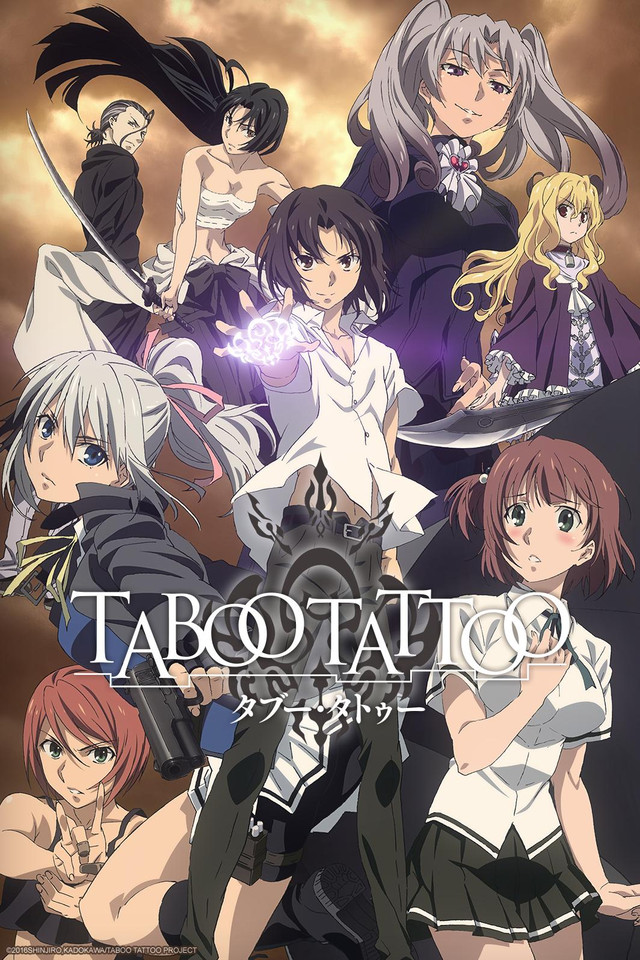 The Anime can be watched here...
Okay.. Okay... Okay... I know the name is a bit off putting... But really it is a good one. I didn't know what to think because the name doesn't give anything away. The reason the tattoo's are taboo... we don't find out much about that at first... I'm up to episode 5 and I haven't figured out if I'm right or not but it might be the powers they have or it might be something that just gets hinted at... Yeah I'm not going to tell you more than that when it comes to hints!
I'm not that nice I guess. But really... You should check it out if you want to see what I'm talking about. I was watching it with a headset so my son couldn't even hear it and he sat through two of the episodes and was enjoying it!
For that alone It got a high rating.... No sound needed to enjoy! Now lets look at the rating this little marvel got!
On a scale of 1 to 10 with ten being a "Perfect-Must-Watch" rating I give this...
.
This one has it all... suspense, action, romance, comedy, and well... It's even got a bit of a sexual factor. Add to that the fact that you don't even need sound to enjoy watching it and you can pretty much guess why it got such an elusive mark. But it goes deeper than that... The art is amazing... There are parts that even look 3D so it's actually deserves to get a much higher mark.

But 10 is as high as we go so it had to settle for less!

Even though it had to settle for less, you don't have to! This is one I have a good feeling about... The story is amazing too... Just an FYI for ya! I got sucked in before I knew it and I really had to pull myself away to come and write this review! I wanted to binge it because it was so good!

But enough of my raving... Go check it out for yourselves! See ya next time!

As always... Thanx for reading my review!
Hope you have an exciting day!!!