Spotlight Review
.
It all started in Kaminoyama High School, when five best friends—Aoi Miyamori, Ema Yasuhara, Midori Imai, Shizuka Sakaki, and Misa Toudou—discovered their collective love for all things anime and formed the animation club. After making their first amateur anime together and showcasing it at the culture festival, the group vow to pursue careers in the industry, aiming to one day work together and create their own mainstream show.

Two and a half years later, Aoi and Ema have managed to land jobs at the illustrious Musashino Animation production company. The others, however, are finding it difficult to get their dream jobs. Shizuka is feeling the weight of not being recognized as a capable voice actor, Misa has a secure yet unsatisfying career designing 3D models for a car company, and Midori is a university student intent on pursuing her dream as a story writer. These five girls will learn that the path to success is one with many diversions, but dreams can still be achieved through perseverance and a touch of eccentric creativity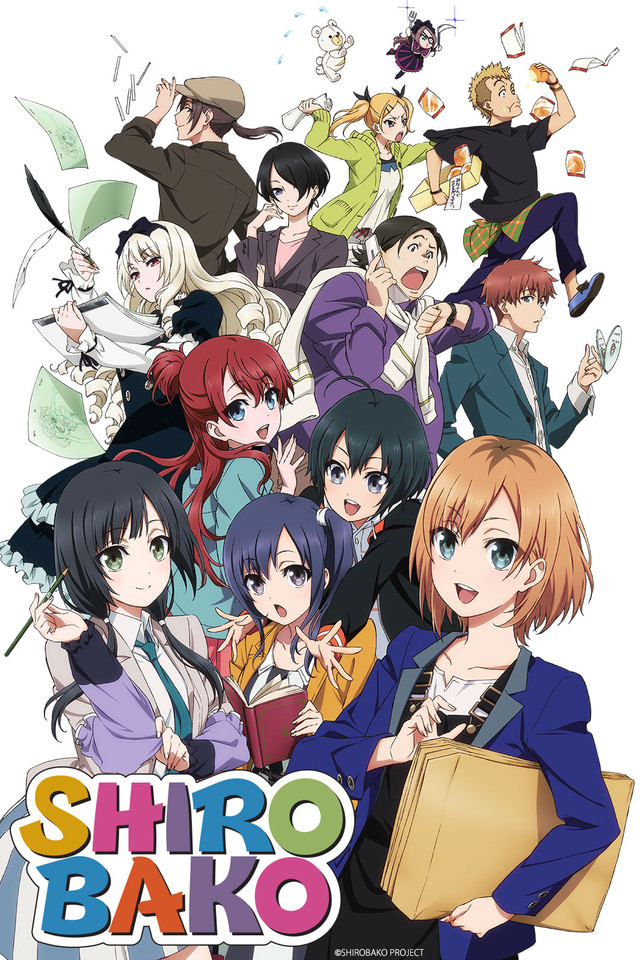 The Anime can be watched on Crunchyroll...
OK... I really don't quite know... I am all for the slice of life type of anime or manga but I think I like the ones that are goofy or out of the norm more than one that could seem like real life. This one... reminded me more of life than of anime... Don't get me wrong... I like the art style and there was real character development in the story... It just seemed so normal.

There are lots of anime like this one out there and I think it is great that they are done the way they are done... I just wasn't in the mood for a life like anime. I should probably tell you what I mean by life like... I think if it's an anime that follows the main character through something like school, work, or their day to day life with nothing supernatural or really crazy happening then it is life like.
This was a very life like one... I don't know if that changes after episode 5 because I stopped watching when I finished the 5th one.
Before I say anything else I think I should rate this one.
On a scale of 1 to 10 with ten being a "Perfect-Must-Watch" rating I give this...
So now that I have that out of the way let me just say I will be watching this one through till the end... I'll just be doing it in short bursts when I don't mind watching something with a very realistic story-line.
Anyhow... I think I'll end this here... Check it out to see what I'm talking about!
As always... Thanx for reading my review!
Hope you have a confusingly fun and interesting day!