Spotlight Review
.
.
Life hasn't been fair to Koyomi Morishita. Even though she's in high school, she's so short that everyone assumes she's still in grade school. The boys and girls in her school tease her mercilessly, and she's not exactly graceful either. On the other hand, she's still better off than Yumiko, who has a magician trying to kill her. Or at least Koyomi was until their paths crossed!
Fortunately, salvation arrives in the form of master mage and graduate student Misa Anehara, who agrees to take Koyomi under her wing in learning the new style of magic, which breaks enchantment down into sequences of code. That'll be quite a task, given that so far Koyomi's talent seems to consist of making washbasins randomly fall out of the sky. But if it was easy, it wouldn't be magic, would it?
The Anime can be watched on Crunchyroll...
Here is what they have to say about the show...
About the Show
Koyomi Morishita is a clumsy high school freshman girl looking to change herself. One day, she unexpectedly finds a brochure for a school of magic with an extremely powerful head magician, Misa Anehara. Misa specializes in magic related to computers and programming. Watch the magical fantasy unfold!
These four ladies are each a wonderful mage in their own right... Koyomi is however a bit of a special case it seems... I have watched 7 episodes and I have to say at first I was REALLY confused!
It starts of with the first episode seeming to lead right into adventure and then the second one is like we are in an entirely different anime at first.... By the end of the second one we start to see a little connection but it isn't until almost the end of the third one that it really makes sense!
Other than these four ladies we see the brother to Misa a lot... Thought he really doesn't do much except complain... Here he is...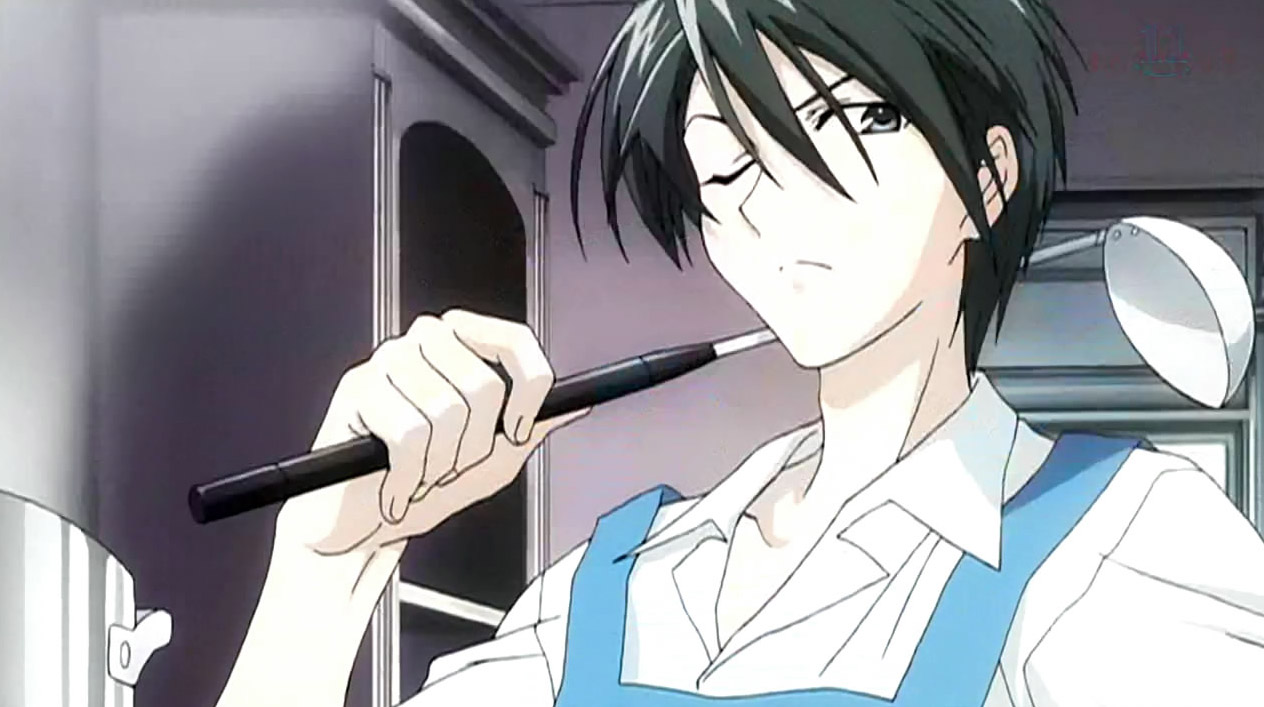 What a sour face right!!!
Anyhow... I'm not going to tell you too much because to be honest I feel telling you any more than the bits and pieces the sites told you would ruin it! It has mystery and telling more than they did would get rid of what makes a mystery... Well... Mysterious!
Sooo... Now it's time to rate it
On a scale of 1 to 10 with ten being a "perfect-must-Watch" rating I give this...
.
.
.
8
.
.
I like it... Quite a bit actually... I can't wait till I finish it so I will know for sure if this 8 is really deserved! Well I'm going to end this here or I will get tempted to give spoilers... And like I said before... I really feel that would ruin it!
Hope you enjoyed it!
As always... Thanx for reading my review!!!
Have an animated day!